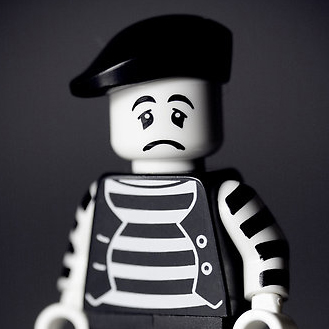 HTTP Error 404
BrickFair New Hampshire cannot be found.
Why doesn't BrickFair come to New Hampshire? [sniff]
Sorry, sad mime. Try one of these events:
BrickFair VA 2015 in Chantilly, VA. July 29 - August 2, 2015 2 days ago
BrickFair NJ 2015 in Somerset, NJ. October 29 - November 1, 2015 12 weeks away
BrickFair AL 2016 in Birmingham, AL. January 14 - 17, 2016 5 months away
BrickFair NE 2016 in Marlborough, MA. May 19 - 22, 2016 9 months away
BrickFair VA 2016 in Chantilly, VA. August 3 - 7, 2016 12 months away
BrickFair isn't the only LEGO fan event. Here are some other worthy LEGO fan events. These are run by other LEGO fans, unrelated to BrickFair. We cannot answer questions about them.
Whatever you do, wherever you go, avoid KidsFest. It's not fun. KidsFest review #1. Lego KidsFest review #2. LegoKidsFest review #3. And KidsFest is expensive - $18 and up. KidsFest is what happens when a corporation pimps our hobby for profit.
BrickFair and these other fan-run LEGO events are all about the fun, and range between $8 to $12 per person. Fan-run LEGO events are the best!