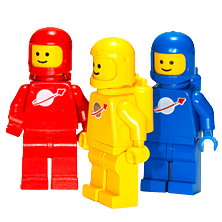 Nov 25th 2019
Single Show Seeks Sexy LUG
Does your LUG want BrickFair?
BrickFair is looking to party in Spring 2021! We need a place. We need people. BrickFair brings the framework and a ton of fun, but local AFOLs and LEGO fans are needed to make a truly successful party.
The ideal candidate LUG or group:
Wants BrickFair,
Has several prolific builders,
Can fill some tables with cool displays,
Includes people who like: playing, challenging, board-gaming, prize-winning,
Has members able to commit to a 4-day weekend of fun.
This show will be announced Spring 2020 and will be held in Spring 2021.
Share your thoughts!